Current Alerts
Closure of Wolgan Road, Wolgan Valley
6 January 2023
Wolgan Road at Wolgan Gap remains closed due to a major landslip that took place on 9 November 2022.
Current access in and out of Wolgan Valley is strictly limited to four vehicle convoys (two in, two out) per day (maximum five vehicles per convoy) via an emergency fire trail through Wollemi National Park and is restricted to residents, property holders and resort staff only. 
All camping grounds in Wolgan Valley are closed and any enquiries concerning camping in the area will need to be referred to NPWS on 1300 072 757 or their website at https://www.nationalparks.nsw.gov.au/about-npws/contact-us.
For any enquiries on the access to Wolgan Valley and issues that may arise please contact Council using the email address , or directly by telephone on 02 6354 9999.
To report an emergency
Call Triple Zero (000)
If you are deaf or have a speech or hearing impairment, call 106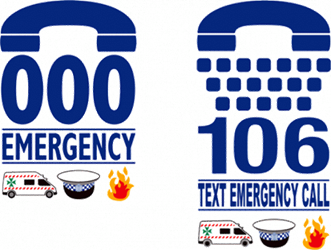 To report a landslip or flood water inundation along Wolgan Road
Call Lithgow City Council on 6354 9999 or contact emergency services on 000.
To report fallen power lines or damaged electrical infrastructure
Call Endeavour Energy immediately on 131 003 or contact emergency services on 000.
For emergency help during floods or storms
Call NSW Emergency Services on 132 500
For emergency information on fires
Check the NSW Rural Fire Service Fires Near Me page for current incidents
Listen to local media
Check social media such as NSW RFS Facebook and NSW RFS Twitter
Bush Fire Information Line – 1800 679 737
If you are deaf, hard of hearing or have a speech impairment, contact the NSW Rural Fire Service through the National Relay Service

TTY users phone 1800 555 677 then ask for 1800 679 737
Speak and Listen users phone 1800 555 727 then ask for 1800 679 737
Internet relay users connect to the NRS then ask for 1800 679 737
To report a fire or emergency (TTY users only), access TTY 106.
For information on road closures
For information on damaged power infrastructure and power outages